♥ Las marcas de moda infantil WE LOVE y THE PETITE FASHION WEEK by CharHadas ♥
Ya tengo lista las marcas con mención WE LOVE de esta semana en mi página de Facebook, algunas más conocidas y con grandes estructuras, pero otras de reducido tamaño con colecciones muy coquetas. En estas últimas podéis elegir algún diseño que no encontraréis en muchas tiendas, esa es su ventaja.
Dos de ellas como JAIMOLAS y GANSETES tienen detrás a mamás muy implicadas en la moda especialmente la infantil. Conocedoras de las necesidades más que ninguna, punto importante para diseñar la colección y saber que la sencillez junto a la elegancia no están para nada reñidos.
La sofisticación llega de la marca de moda infantil MISS GRANT, piezas especiales de diseño italiano para armarios de ensueño.
Estas son las marcas con mención:
:
Pero antes de terminar quiero informaros de la nueva edición de THE PETITE FASHION WEEK que se celebra los días 14, 15 y 16 de este mes en Madrid organizado por CHARHADAS.
Podéis ver toda la info AQUÍ y además comprar las entradas AQUÍ.
El beneficio de las mismas será para JUEGATERAPIA.
.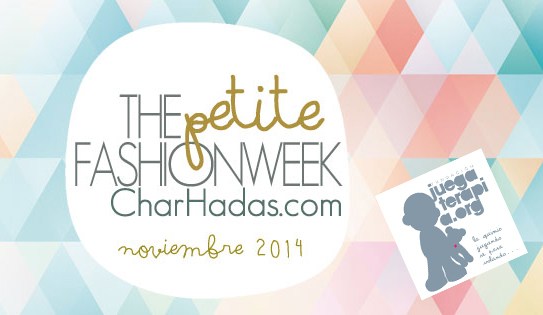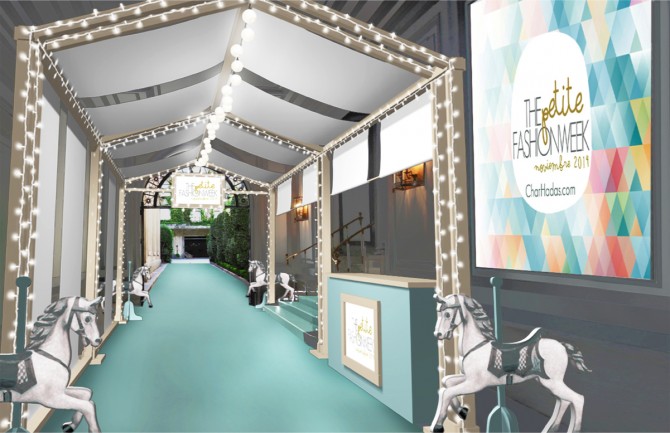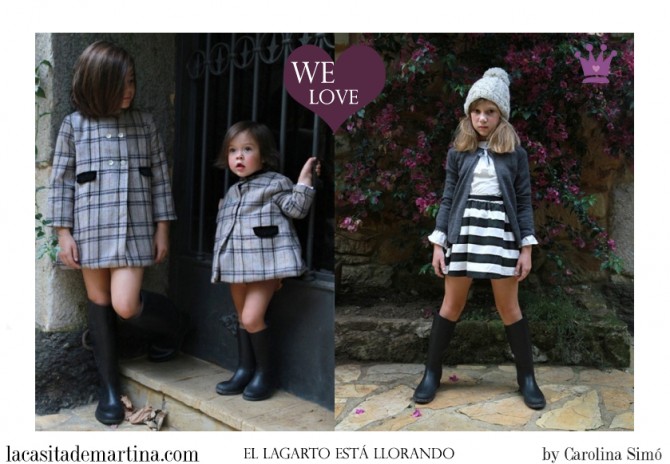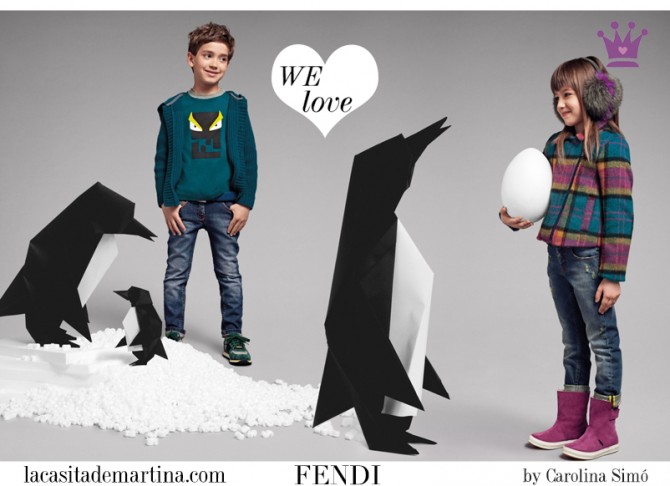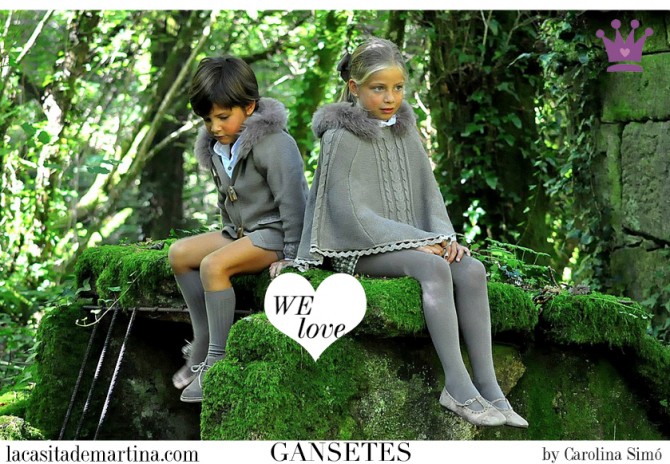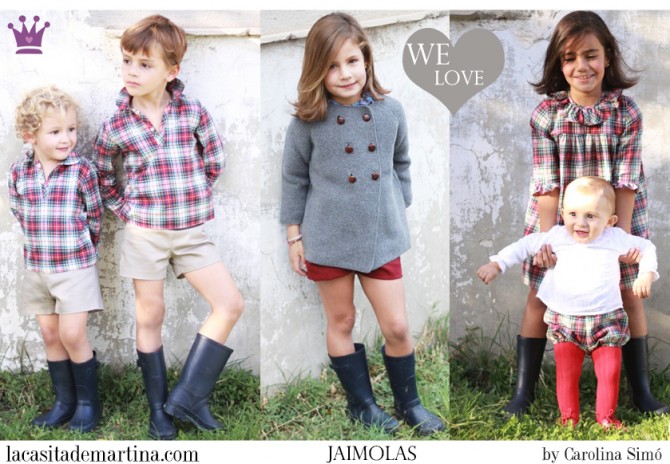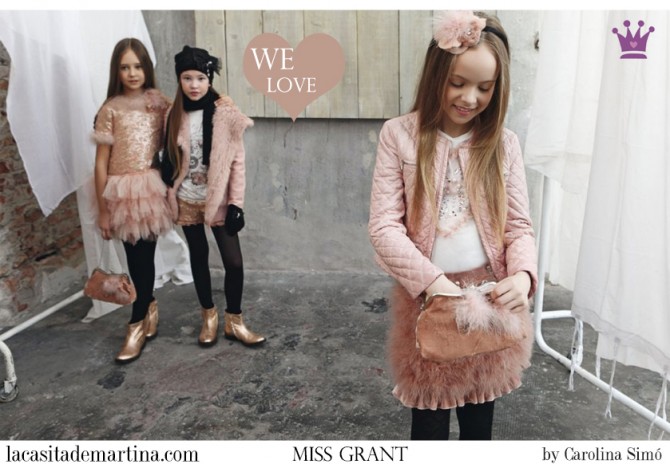 .
Sígueme en:
♥ La casita de Martina ♥ Blog de Moda Infantil & Premamá ♥